Are you ready to create more opportunities to be found by your ideal partner?
Do you feel nervous at the thought of using online dating sites?
Are you online, but not connecting with your "type" of men?
It's understandable, why you would quickly become discouraged, jaded, and frustrated with it.
I felt that way aswell.
It can be overwhelming navigating the online dating world, and it's why relationship minded women, are still not using quality dating and relationship sites as an opportunity to meet quality men, despite not actively meeting men off line either.
The truth is, in order to attract love today, an outdated passive, dating plan isn't enough. It needs to be upgraded so that it's aligned with our modern dating world, and how busy relationship-minded Singles are connecting, dating and attracting relationships.
There are many ways, to do this, and one of our options is via quality online sites.
It's the new normal, to compliment meeting quality men in person. And we know how difficult that is, unless you are consistently going to the right places, and lucky enough to meet them when you're there.
One in Five Singles are now using relationship sites, and 50% of adults know someone who met their partner online.
If you're uncertain, its normal, and it just takes some practice with a smart road map
I help you to use Online Relationship sites to your advantage with confidence
Together we create, or revamp your online dating profile so that it's un-ignorable, high quality, authentic, stands out, and attracts the attention of quality men.
Like you, your ideal matches are also looking for particular standards, qualities, care and attention in your profile and communication style.
Research has found that your profile photo counts for 55%, and your About Me profile, 45% importance to a potential match, and together we make that work to your advantage.
The most difficult part is writing about yourself, and research has found that 22% of online daters have asked their friends to help them write their profiles.
Having all of these just right, will take you from being invisible and frustrated, to standing out online and making it work for you.
I simplify that for you.
Here are the Essentials you'll Master
You'll have the resilient mindset, confidence and clarity to manage your expectations and stay detached so that you have maximum success using quality relationship sites.

You'll be able to identify like minded quality matches, to invest energy and time in, and to swiftly filter out unsuitable matches.

You'll create a strategy to follow so that you reduce overwhelm, frustration, as well as navigating online connections to off line conversations within a reasonable time.
You'll have a safety strategy underpinning your connections, with tools, resources, and knowledge about how to verify your matches, and feel safe that you speaking to genuine connections.
You'll know how to avoid the traps that many fall into which discourage them from using relationship sites, and how to manage multi sites at once effortlessly.
We'll create and write your classy, attractive profile including the universally attractive photos to use .
You'll have the knowledge about to message with confidence, to create connection and rapport with the right matches.
You'll select the best quality sites for you to connect with like-minded quality matches.
You'll have a road map about how to navigating the first few conversations, and meetings, so that you feel comfortable, relaxed, and showcase your magnetic personality.
It's your time to stand out, and shine, so that your ideal partner can discover you!
The major overarching powerful side effect, is you'll be making dozens of new connections, and have the resilience and confidence from within, to feel more empowered during your dating journey overall, on and off line.
This is for You too if
You're new or returning to online dating, and have resistance to using it.

You've been online for a while, and dejected by low level interest and responses.

You are in the 10% of women who closed their accounts after 3 days of joining in the past, because you felt overwhelmed.

You've created a rushed, surface level profile but it doesn't capture the essence of you and doesn't reflect your offline presence.

You're not confident about how best to navigate the site, or communicate with matches.

You would like some help to create your profile and select your best photos to use.

You don't know which quality sites are the most suitable for you, other than the free ones.
Programme Options & Your Investment
The coaching sessions are virtual via skype or zoom, and in person sessions can be arranged subject to location.
Chose this if you prefer a two Hour A-Z of the essentials you need to know to master Online Dating and to make it work for you successfully.
Or if you're not having success and need to revamp your current profile and strategy.
Euros 95.00
Your next step is to contact me below, to arrange a connection call with me and we'll discuss the details about getting started.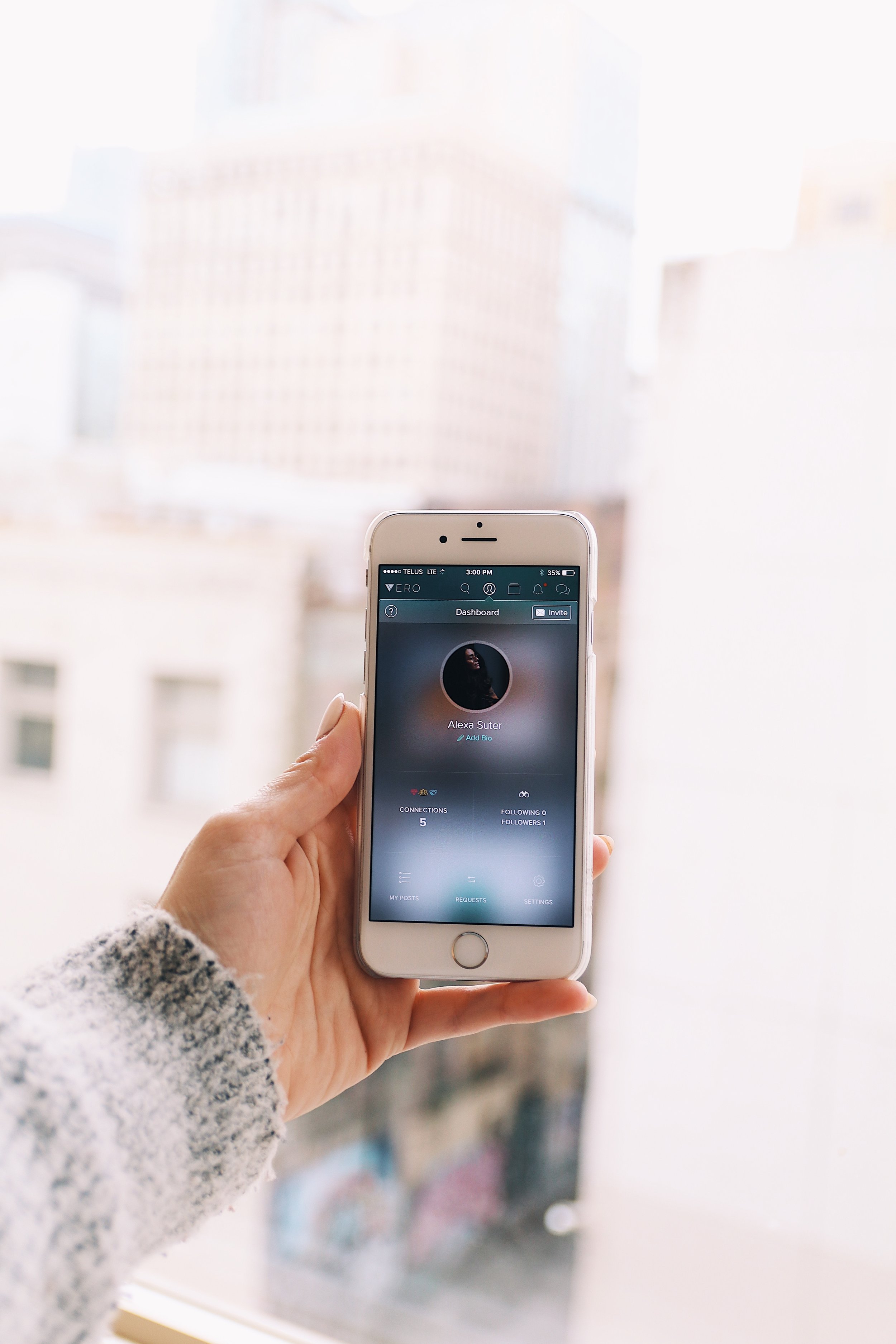 Chose this program if you would like to master online dating by applying all of your knowledge with my support by your side over a period of time.
This programme consists of four, one hour virtual coaching sessions which can be used on a bi-weekly/ weekly or fortnightly basis. It also includes 2 weeks of ongoing email support and an additional 30 minute video call within a month of completing the programme.
Euros 375.00 (option to pay in 2 installments)
Your next step is to contact me below, to arrange a connection call with me and we'll discuss the details about getting started.
Frequently Asked Questions
Why does it take 4 Sessions?
Having coached dozens of women to become comfortable and confident with online dating, create their profiles, and to begin, I've noticed that 4 weeks is the sweet spot, which is just the right amount of time to cover all the vital information and to begin with confidence. Then the rest is practice.
Is this right for me?
This programme is for you if you're ready to date or already dating and you'd like to maximise your opportunities to reach your relationship goal.
It isn't for you, if you're returning to dating after a detox or a recent break-up without the foundation of feeling emotionally and physically prepared for a new relationship, or feel confident about dating generally, and attracting love into your life.
In all honesty, in the above case online dating won't be an enjoyable experience for you, and you're not likely to have the results you're looking for. If you aren't ready from inside out, its best not to waste your time, energy, and money. I don't want that for you.
If you would like to feel more confident and motivated about attracting your ideal partner, and a lovely new relationship into you life, then I'd like to suggest my Love.Smart Formula coaching which also includes preparing for online dating. You can find details of that here.

Why do I really need to learn about Online Dating. It's straight forward isn't it?
It is when you apply best practice, proven success tips and have the right approach and patience. Many people who don't have success online, set up a profile, and hope for the best, not really understanding how to present themselves online, to inspire attraction and connections. In this blog here I share examples of common traps, and how to make your online profile stand out. I have the research, statistics, and have learned the best practice methods that work and help you implement it with objective feedback, saving you time and energy reading endless advice but not using it to your advantage.
Will this coaching and using online dating guarantee that I meet my future partner online?
Its a dangerous commitment to guarantee that you will meet your partner online. However statistics, along with some of my former clients, and people we all know (including dating experts and matchmakers) who did meet their partners online show that it can work for many people. I would be weary of anyone who makes guarantees like this.
Here's what I can say with conviction. You have a high chance of success if: you avoid approaching it with the attitude that it's hard and that it won't work. As with achieving any goal, dating purposefully and proactively, taking consistent action in a smart, discerning way with the right support will increase your chances of success, and its just a matter of time. It also helps to have the right attitude, mindset and resilience about setbacks. Leaving love to chance and luck alone won't.
What if I Master Online Dating and Hate it?
I prepare you to manage your expectations about using quality relationship sites, with a healthy dose of reality as well as how to navigate it effortlessly.
Here's the thing, its one of many options to proactively create more opportunities to be discovered by your ideal partner, and it isn't perfect. But all of us encounter setbacks in love and life, its part of the journey. Your mindset is key to how successful you will be. My suggestion is to decide whether you're willing to be temporarily uncomfortable until it becomes familiar with my support, and take a smart risk to embrace it. This Blog here talks more about why I believe it's worth giving it a good go even though it isn't perfect.
"The truth is without Risk there is no Love".
Additionally, I assure you we go deep and detailed with valuable insights in our coaching, so every thing we cover will support you in Dating, Relationships and with your confidence, whether you chose to continue using Relationship sites or not.
I'm looking forward to meeting you.